14 Reasons Why You Should NEVER VISIT Kerala
Kerala, also called God's own country is famous for its beauty. It was recently named the top emerging destination of 2015 by Pacific Asia Travel Association (PATA) but should it really be on your bucketlist?
Lets find out !!
What is so godly about this place?
Ferry ride in kerala
You will have to go to forests for shopping 
Lulu Mall In Kochi
Who can eat idli dosa for 3 times a day for 5 days, cmon Guys, get creative with your food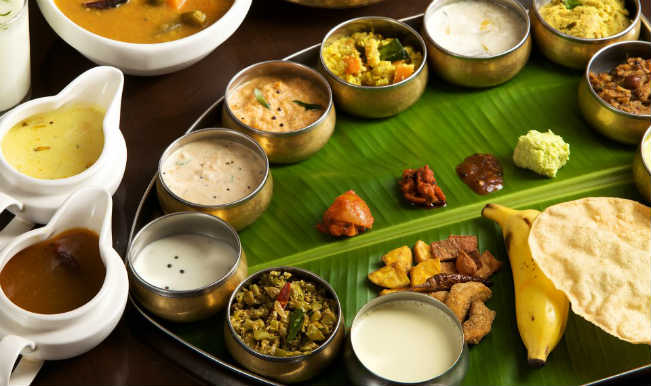 Sadhya – 24 dishes served at once
South Indians like their idli dosa so much that they have no sweets in their menus
Banana Varattiyathu
I would rather watch some football than these gigantic boats having more than 100 men, racing with each other

 
Snake boat race in Allapuzha
Speaking of sports, they don't have any adventure sports like rafting or trekking
Who would travel thousands of mile to see something like this, not me certainly
Sunset in Alleppey, Kerala
Same old festivals, same old celebrations
Pulikkali Tiger festival in Thrissur
Somebody please tell them that yoga is supposed to be done in a studio not in the lap of nature
Beaches, beaches, and just beaches………..nothing else 
 Munnar hill station
Indian Beaches are dirty and Kerala is no different
Cherai beach in Kochi
The very idea of men with heavy makeup dancing to classical beats will put you to sleep

                   source
Naturally occurring heart-shaped lakes are so common, I will pass 
 Chembra peak
I like big birds like ostrich and Emu, but this one is too big !!
Jatayu nature park in Kollam
So, I think we're able to convince you enough that Kerala is just not your cup of tea.
Good luck getting it out of your head now because you know, the spell of Kerala has already been casted upon you. Now you won't be able to relax till you've visited this slice of utopia!
If you are from India and kerala specifically, then you need to share this with your friend to celebrate the greatness of unmatched beauty of our state – KERALA
Previous Post
7 Expert Travel Bloggers share their favourite travel hacks
Next Post
Can You learn learn a language under 15 Minutes ? If it is Korean, then Yes !!
A story Teller. An adventurer. An explorer. This and much more.
Traveling is not my passion, it is my life. And when I am not traveling reading and writing about different places keeps me alive.
About Us
We are a team of hardworking individuals with a goal to share Alleppey's Boundless Beauty with the world. We love to travel more than anything else(Okay let's not lie, we love having more clients almost as much)
Submit Enquiry for Discounted Rates